What is Laser Genesis?
Laser Genesis (or laser facial) is the perfect treatment to ensure overall skin health.  Laser Genesis is a comfortable, non-ablative, non-invasive form of skin therapy. It provides patients with a smooth, even skin tone. You can expect to see subtle yet consistent results after each treatment, without unwanted side effects such as bruising or excessive skin irritation. Your therapy can be performed in a relaxed manner without the use of general or local anesthesia, gel or cream.
Laser Genesis treats a variety of skin problems:
Redness
Fine lines
Acne scarring
Rosacea
Uneven textures
Enlarged pores
Scars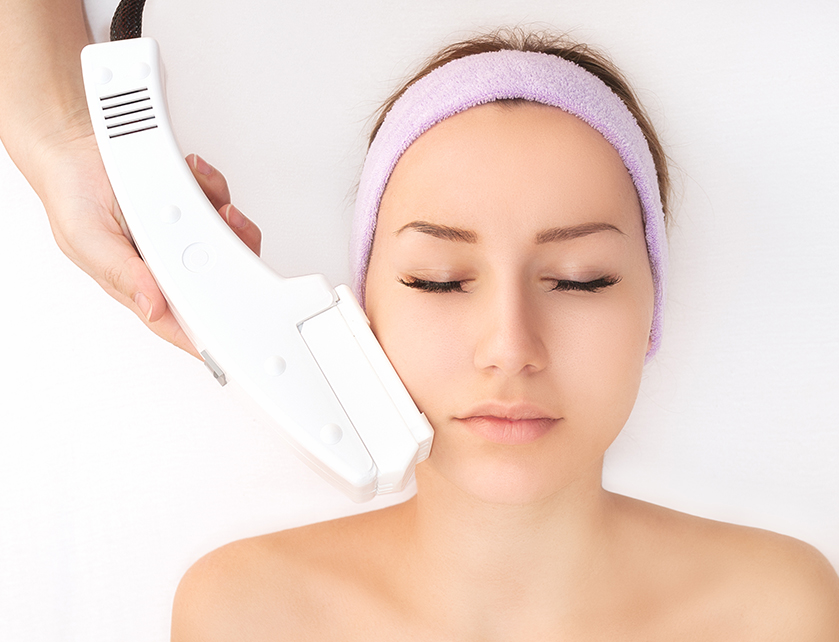 How does it work?
By gently heating the upper dermis well below your skin's surface, Laser Genesis warms the miniature-swollen vessels that create diffuse redness, which are then absorbed by the body over the period of a few weeks. The procedure also stimulates collagen renewal, resulting in tighter pores, smoother skin and the reduction of fine lines and wrinkles. This method of promoting collagen renewal also smoothes, flattens and removes the red discoloration of scars.  It is a microsecond, rapid-fire non-ablative skin rejuvenation  It is a staple of skin care for every doctor's practice. It is a multi-purpose, all season, all skin type solution for overall skin health.
Using 1064 nm wavelength, with microsecond technology, protects the epidermis and stimulates collagen production.
Improves wrinkles by gently heating the dermis. Laser Genesis corrects redness, rosacea, smoothes skin texture, and shrinks pore size.
Peer reviewed journal shows evidence of new collagen formation in the papillary dermis (Archives of Dermatology, Nov 2004).
No downtime, minimal discomfort, no disposables.
FDA Clearance: Laser Genesis is cleared for the treatment of wrinkles such as, but not limited to, periocular and perioral wrinkles.
What areas can it treat?
Laser Genesis can safely treat any part of your body with uneven skin tone, diffuse redness, or sun and age spots. The face, chest, shoulders, and arms are the most popular areas for treatment because they have typically had the most sun exposure. Discrete brown spots, excessively ruddy complexions, and skin densely covered with freckles respond well to treatment.
How long will it take to see results?
Immediately following the treatment, the spots may start to darken. You may also notice a slight reddening of the surrounding skin. This redness typically subsides within a few minutes to a couple of hours. Over the course of the next one to three weeks, darkened spots will flake off as your skin naturally exfoliates. These dark flakes are from sun damage that was beneath your skin that our laser destroyed and brought to the surface. We will discuss all risks and benefits with you thoroughly at your consultation. The treatment results are cumulative. On average, clients require four to six treatments in order to achieve the best results.
Are there any side effects?
Although most clients report few if any side effects, the most common is a slight redness that fades shortly after the treatment.
LICENSED MEDICAL PROFESSIONALS
We are a trusted name in laser hair removal. Our technicians are licensed and train to provide you with exceptional care.
FREE CONSULTATIONS
Come in today and discuss options for your personalized treatment plan.
IN HOUSE FINANCING OPTIONS
We work with your budget to make your treatments affordable.