Say goodbye to spider veins!
At Laser Partners, we offer our patients the most sophisticated equipment on the market, the Candela GentleMax Pro Laser, to provide effective, minimally invasive laser vein treatment for anyone looking to eliminate unwanted spider veins.
With great attention to detail, we approach each patient as a unique individual. With the Candela GentleMax Pro spider vein removal is now significantly safer, faster, and more effective.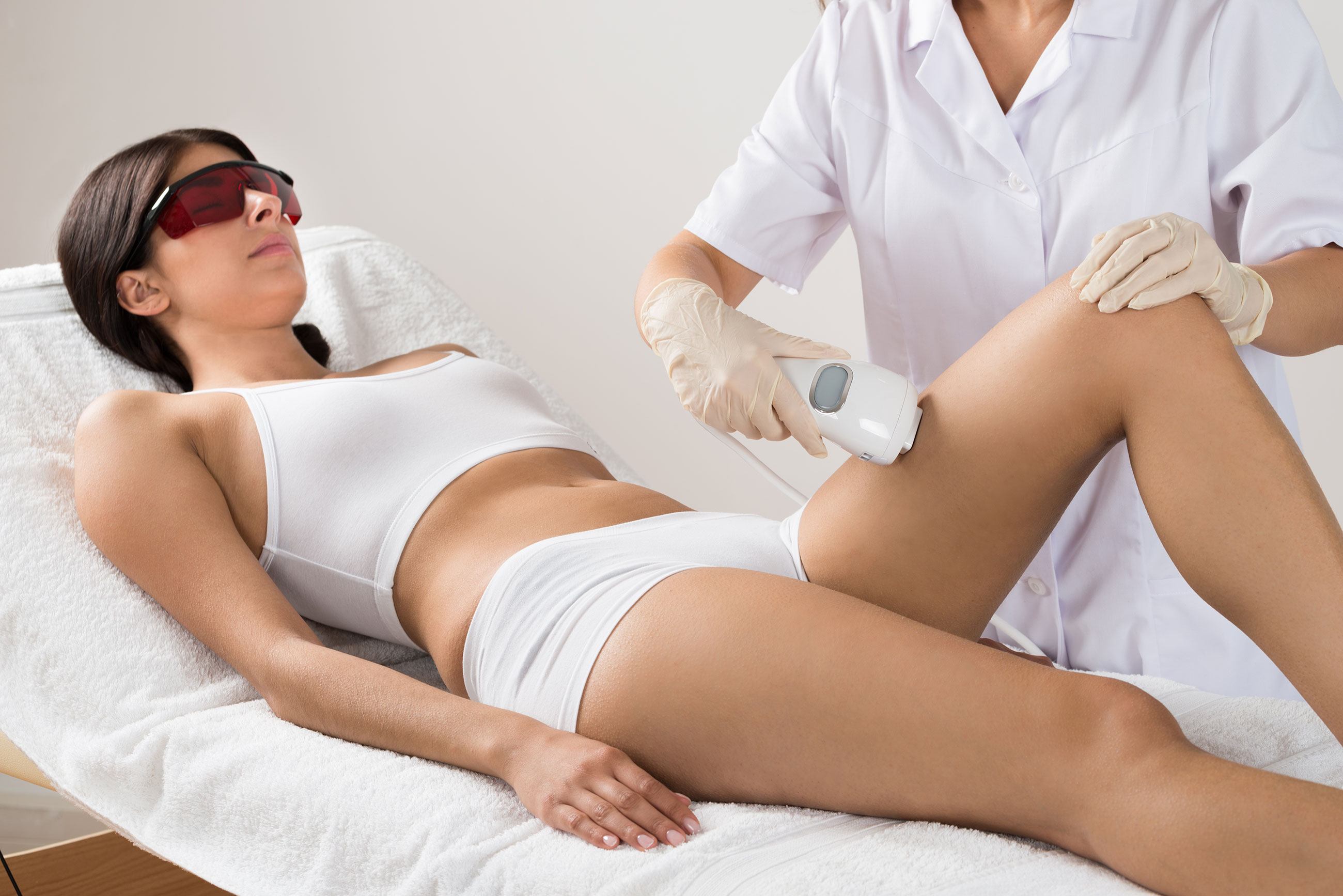 What are the benefits of laser vein removal?
Laser vein removal can be used to safely minimize the appearance of facial veins and spider veins on the legs. Although spider veins are not known to cause other symptoms, they can become very visible on the legs and face and are difficult to cover with makeup/spray-tans.
How to prepare
Your skin should be completely clean and dry prior to treatment. Remove or omit application of any skin care products on the day of the treatment.
All patients need to avoid sun exposure, self-tanning lotions, and tanning beds 1 week prior to treatment. As with laser hair removal, we also recommend avoiding any medications that may cause photosensitivity.
Patients with poor blood circulation or those that are pregnant may not be treated.
The Facts
Laser vein therapy using concentrated beams of light to heat and diminish the spider veins appearing at the near-surface of the skin.
Results are not immediate, but most patients see noticeable changes in the color and general visibility of the veins in two to six weeks. The body will absorb the lasered vessels in three to four months.
What to expect
Our sessions are spaced at 15-minute increments.  Depending on the area that needs lasering, the average person may need anywhere from two to six laser treatments. 
The heat from the laser pulses may be uncomfortable during and immediately following treatment. Cold gel packs/ice can be applied to reduce discomfort. 
We recommend waiting at least 8 weeks before the next treatment as resolution of the vessels continues throughout the entire period.
Avoid strenuous exercise, standing for too long on your feet, drinking red wine, rubbing/scrubbing or scratching the treated areas, taking hot showers, using saunas or Jacuzzi tubs for 48 hours after treatment.
See your spider veins crawl away
Contact our offices today!
See our client's successful results. Book your free consultation today!