Our Laser Facial brings you glowing results! Laser facials stimulate collagen while evening skin tone and texture, destroying acne causing bacteria, and unclogging pores leaving you with refreshed and rejuvenated skin.  Laser Facial is a procedure that helps rejuvenate the appearance of aging, and damaged skin. This gentle procedure is safe on most skin types and is a great way to get an instant skin refresher without the longer downtime associated with other laser procedures. Caution: results are addicting.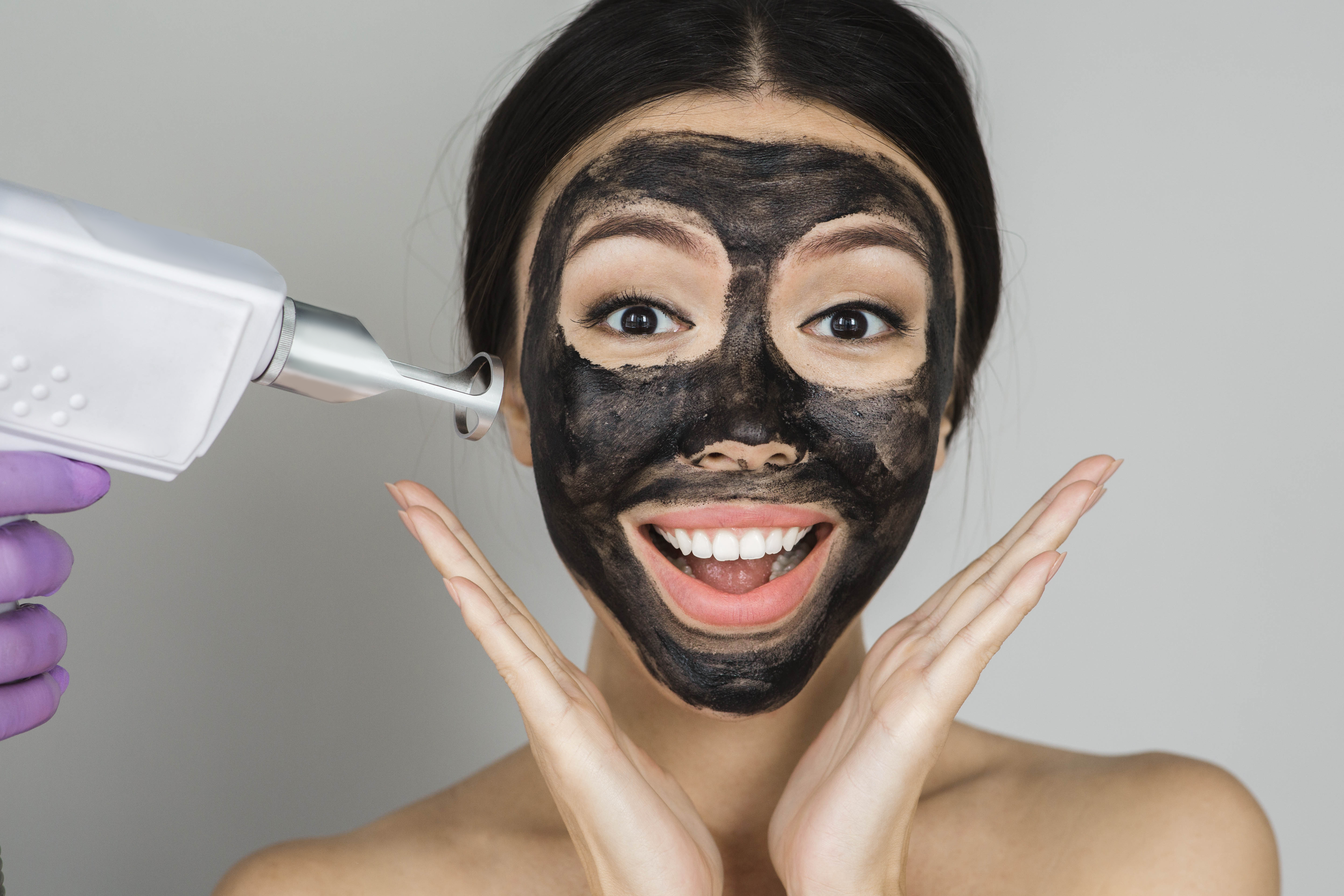 Benefits by skin concern.
Acne & enlarged pores? Unclogs pores by vaporizing dirt and harmful bacteria, calms inflammation and reduces redness
Melasma & pigmentation? Reduces discoloration by breaking up unwanted pigment that lives within the skin
Rosacea? Improves redness by reducing hypervascularity & smooths rough bumps
Fine lines & wrinkles? Plumps the skin by creating microchannels to promote healthy collagen and elastin formation
Dull skin & texture? Brightens skin by removing dead skin cells and smooths skin by targeting the damaged skin on the top layer of skin to smooth bumps and improve texture
How to prepare
Come as you are, our trained laser technician will put your googles, apply carbon…let it sit, and perform a test spot before beginning the facial.
Then zap, zap…
No makeup is preferred, but if you have makeup on, we will cleanse your skin prior to treatment.
The Facts
Treating aging and problematic skin is an ongoing struggle. Laser Facials are a gentle procedure. With no downtime, you can stop by Laser Partners before a special event and ensure you get that glow. Most of our client's schedule this as a monthly treatment.
What to expect
We will apply a light layer of Spectra lotion to your skin, this lotion has a carbon base, so your skin will look as if you are wearing a mud mask. The laser will make a snapping noise as it zaps the carbon on your face.
The majority of patients report no pain, they only experience a slight warming of their skin and a light prickling feeling.
Laser facials have little to no side effects and you may return to your daily activities immediately.
You're going to love the results!
Our memberships are designed to help you reach your optimal skin goals. We look forward to seeing you and your skin soon.
See what a Laser Facial can do for you. Book your free consultation today