We Are the Laser Hair Removal Experts!
Laser hair removal is targeted to remove unwanted hair for both men and women.
Our Candela GentleMax Pro is the gold standard in laser hair removal systems.  A concentrated beam of light is directed at the targeted area and gets absorbed by the pigment in the hair itself. The heat from the laser penetrates down to the root, which in turn, dramatically reduces the hair from further growth. This method of hair removal is the only proven cure for ingrown hair and razor bumps. Don't worry, all of our treatments are administered by our trained and licensed medical professionals. Laser hair removal will leave your skin feeling smoother, looking younger, and most importantly hair free!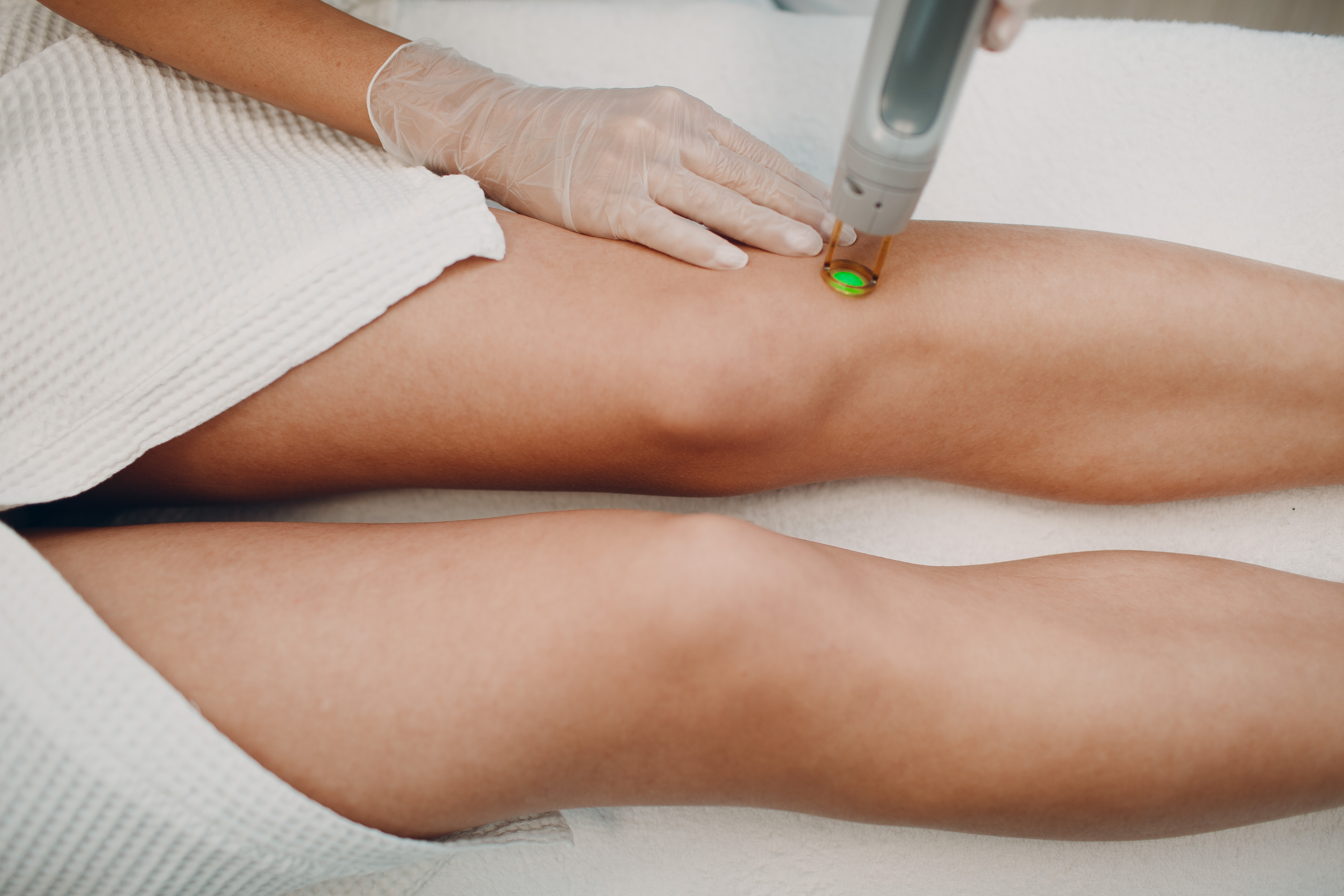 Be swimsuit ready all year long!
Our most popular requested areas are underarms, bikini line, and full legs.
Contact us for our full lineup of treatable areas.
How to prepare
Avoid sun exposure for a minimum of 2-4 weeks prior to treatment. This includes self-tanning lotions, spray tans, and tanning beds.
Discontinue use of antibiotics 14 days prior to appointment
You will be asked to shave within 24 hours prior to your appointment
It is best not to wear makeup on the area being treated, but we can always remove it for you before your session
Avoid all creams and lotions on the areas being treated
The Facts
Women spend 1,728 hours shaving their legs over the course of their lifetime 
On average treatments can range from 5-60 minutes depending on the treatment area
6-8 treatments are recommended for optimal results
What to expect
Many people describe the feeling like a rubber band snapping against the skin
Laser Hair Removal process requires a series of treatments, but results can start to be seen after the first treatment
You'll need to keep the treated area out of the sun for at least a week after treatment
 The heat from the laser stays in your skin for 24 hours so no gym sessions, saunas, hot showers…you get it!
Love Laser Partners?
Of course, you do! That's why you're the perfect fit to join our monthly membership program. An investment in one of our affordable membership plans is the best way to hold yourself accountable for getting the regular laser hair removal treatments you deserve.
See what a laser hair removal can do for you. Book your free consultation today