Microneedling
Reduce the appearance of acne scars, even out your skin tone and texture, improve skin's firmness, and give your skin a much-needed boost!
Our Microneedling treatments utilize our SkinPen device that causes micro-injuries to your skin, prompting your skin to heal itself by naturally producing more collagen. In as few as three treatments, you'll see noticeable results!
It's a minimally invasive procedure performed in-office with little downtime. With as few as three non-invasive and affordable treatments spaced 30 days apart, you can improve your appearance for six months after your last treatment – and step out with confidence.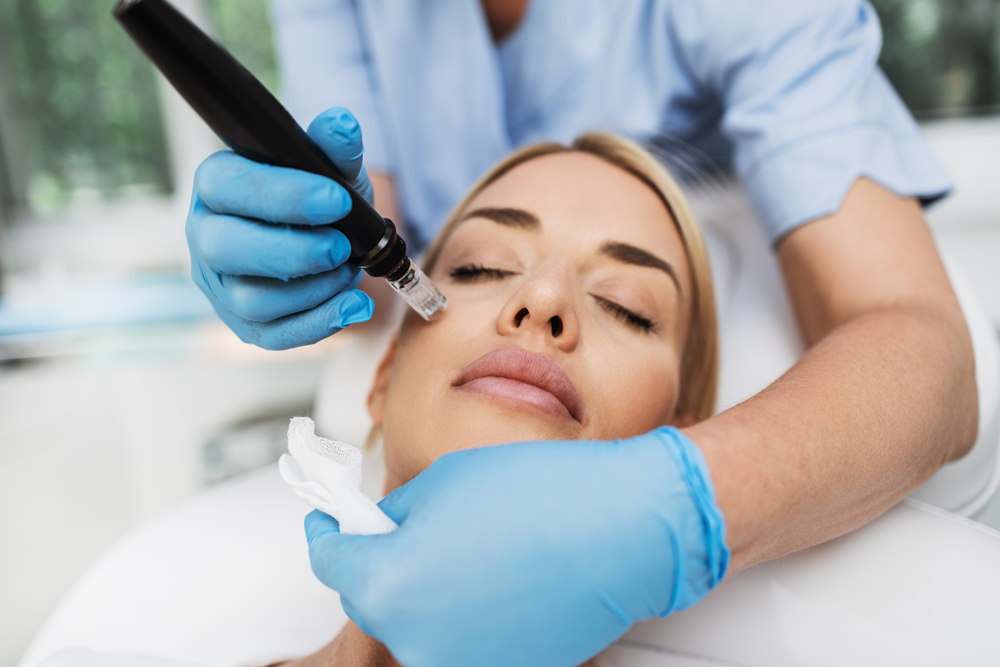 What does Microneedling help?
Acne scaring
Enlarged pores
Fine lines
Sun/Age spots
Brown spots
Loss of elasticity/firmness
Stretch marks
How to prepare
The SkinPen is safe for all skin types and is safe for all ages, although we recommend the procedure for ages 15 years old or older.
Avoiding direct sun exposure or tanning the week before your appointment.
Drinking lots of water in the final days before your appointment.
Please arrive with a bare face free of makeup or products. We will always cleanse your face for you.
The Facts
Unlike some alternatives, SkinPen has been clinically proven to be effective for women and men with skin ranging from light to very dark.  Microneedling also allows your vitamin-packed serums to more deeply penetrate your skin, allowing their nutrients to have more of an effect.
What to expect
Topical numbing cream is typically applied to the treatment area for 15 minutes prior to the procedure. 
The procedure typically takes 25-30 minutes depending on the size and number of areas treated 
Your technician will use the SkinPen device to prick your skin with extremely small needles. The device will slowly and gently be ran over your face. 
While you may have some redness and swelling immediately after the procedure, there is usually minimal downtime for the patient.
We offer special pricing on Microneedling packages.
Contact us to schedule your first treatment and get Microneedled today!
See our happy clients lifechanging skin results! Book your free consultation today