What is Laser Skin Resurfacing?
Laser skin resurfacing is the term used for a general list of non-surgical services we offers using Pixel Laser technology. If your skin has fine lines, wrinkles, or sun spots then laser resurfacing with Pixel is the answer for you.
Years of sunlight and even the aging process itself breaks down collagen and elastin fibers responsible for keeping skin youthful and firm. This breakdown also allows sun spots, age spots, liver spots, skin pigmentation or skin discoloration to occur. The overall effect is that you look tired, your skin looks saggy and discolored and you don't look your very best.
Laser skin resurfacing is Laser Partners solution to this aging problem. Facial laser surgery or face lifts no longer are your only answer. Through facial skin resurfacing, you will be able to virtually remove sun damage, fine lines, wrinkles and uneven pigmentation while boosting the skin's natural collagen production to renew its firmness and tone. The Pixel also is utilized to reduce pore size and correcting acne scarring. In addition the Pixel is used to treat melasma (hyper-pigmentation often related to hormonal issues.)
Laser skin resurfacing dramatically improves:
skin tone
acne scarring
sun damage
age spots
fine lines and wrinkles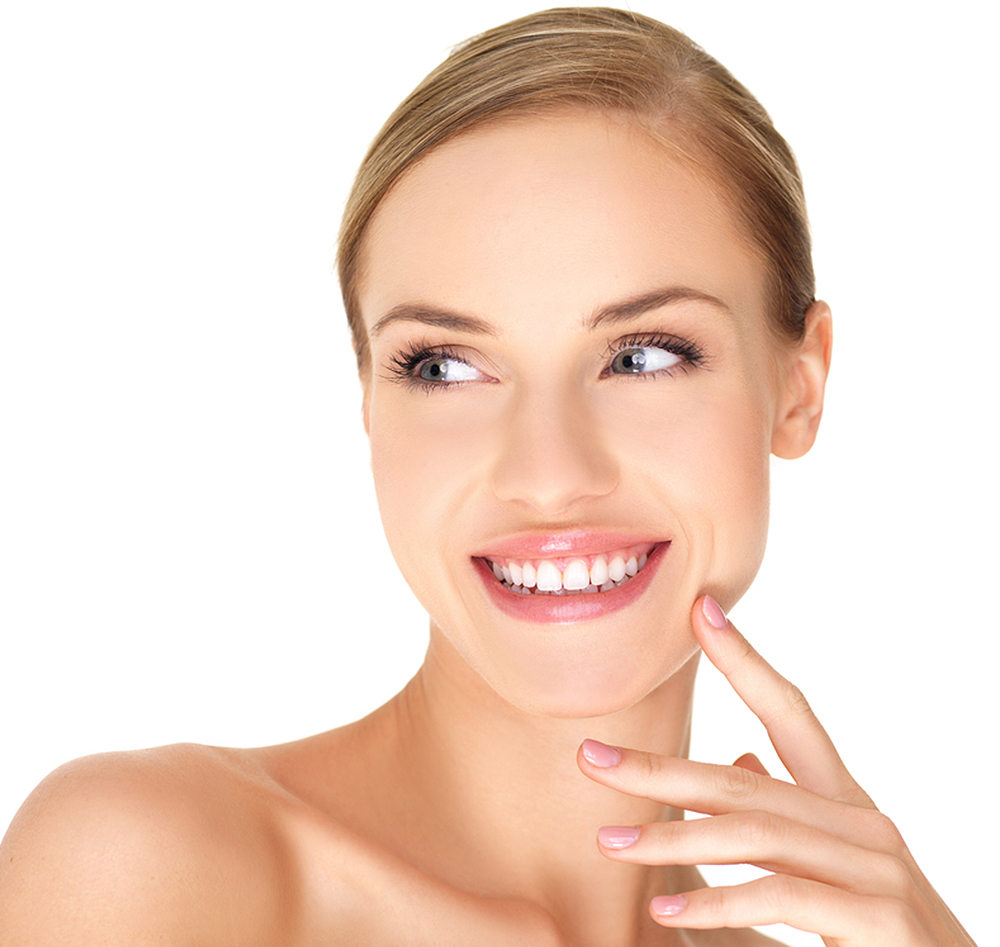 PIXEL
What is Pixel?
Pixel is a skin resurfacing, fractional rejuvenation procedure that lifts away years from your face, minimizes pore size and stimulates new collagen growth.  It improves skin texture and tone to fight fine lines and wrinkles and smooths away acne scars. You'll see dramatic improvement in the overall appearance of your skin.
The Pixel actually is a hand piece to our Harmony laser that provides a safe and effective treatment for aged and photo-damaged skin with no patient downtime, and no gel or consumables are required.  It represents the best of both worlds for facial laser skin resurfacing: it combines the proven effectiveness of an ablative approach with the patient comfort level and convenience of a non-ablative approach.
How does it work?
The laser works by creating micro-perforations on the surface of the skin that penetrate down to the level of the dermis. Each micro-perforation is surrounded by areas of unaffected tissue which allows for faster healing and collagen stimulation. Pixel treatments are typically are administered 3 to 4 weeks apart for 3 to 6 treatments. Your final skin resurfacing results will continue to improve for three to six months after your last treatment as your skin continues to produce new collagen
View the following video to learn more about Pixel Perfect and how it works: http://www.youtube.com/embed/b-hJYfUgAR0
What areas can it be used on?
The face, neck, chest, and hands are the most commonly treated areas. Often patients start with their face, and like the results so much that they now want their neck, chest, and hands to match the younger looking skin on the face. The laser settings are adjusted based on body area to since certain areas are more sensitive to the laser than others.
How long until I see results?
Since each treatment builds upon the last, our patients find that a series of 3-6 treatments every 4-6 weeks, with a maintenance treatment every 6-12 months is sufficient to achieve optimal results.
What is the healing process like?
Immediately following a Pixel, and for the first 2-3 days after treatment, you will have redness and the appearance of the pixel grid pattern on your face (looks almost like the imprint of a window screen). This can be covered by makeup to some degree, though it is still evident. From days 3-7 patients typically experience redness and peeling, and the grid pattern may darken and peel or flake off. By days 5-7 the peeling and redness subsides.
PEARL
What is Pearl?
Pearl offers the most effective treatment to address fine lines, uneven texture and discoloration without extensive after care procedures or much downtime.  The Pearl procedure combines the impact of resurfacing lasers with the gentleness and safety of non-invasive procedures to treat aging and sun-damaged skin. Pearl reduces wrinkles, uneven texture and solar damage with fewer treatments and less overall recovery than other technologies to provide a healthy, pearl-like glow.
How does it work?
During the procedure, the top layer of skin is treated with pulses of light in a pre-selected pattern. The laser simultaneously sends heat to the deeper layers of skin to provide long-term benefits. A natural protective dressing forms on the skin to minimize downtime during the restorative process. On day 3 or 4, this natural dressing will peel or slough off, leaving new, healthy, vibrant skin. In a short time, patients will notice overall skin clarity, smoothness and softness – all from a 15-20 minute treatment.
LICENSED MEDICAL PROFESSIONALS
We are a trusted name in laser hair removal. Our technicians are licensed and train to provide you with exceptional care.
FREE CONSULTATIONS
Come in today and discuss options for your personalized treatment plan.
IN HOUSE FINANCING OPTIONS
We work with your budget to make your treatments affordable.